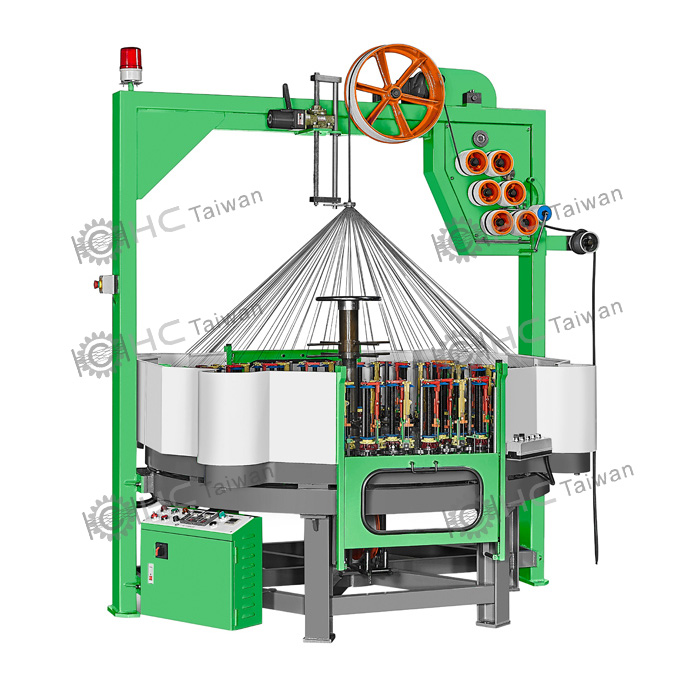 SLEEVES BRAIDING MACHINE
RBK-80-1(120)S
---
Carriers Per Head:80
Heads:1
Horngear size in mm:120
Motor Power:3/4HP(0.55KW)x4
Horngear Max r.p.m.:236
Carrier type:BK
---
The sleeves braiding machine is an innovative piece of equipment designed to transform the manufacturing process of braided sleeves. It offers advanced features and exceptional performance to meet the demanding needs of sleeve production.
With 80 carriers per head, this machine enables the simultaneous production of multiple braided sleeves, maximizing productivity and efficiency. It is well-suited for manufacturers with high-volume production requirements, allowing them to meet market demands effectively.
Equipped with a single head configuration, the sleeves braiding machine ensures a streamlined and efficient operation. This design promotes precise control over the braiding process and optimizes the utilization of resources, resulting in high-quality braided sleeves.
The machine incorporates a 120 mm horngear, carefully chosen to deliver optimal braiding results and maintain the integrity of the sleeves. The horngear's size plays a crucial role in achieving accurate braiding patterns, meeting the industry's stringent quality standards.