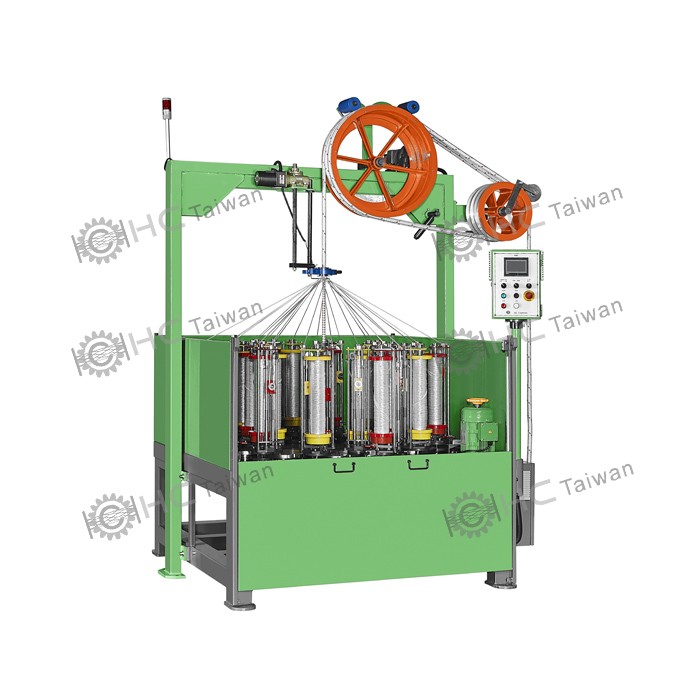 ROPE BRAIDING MACHINE
RDH(Ⅱ)-24-1(266)
---
Carriers Per Head:24
Heads:1
Horngear size in mm:266
Motor Power:1/0.75x2
Horngear Max r.p.m.:100
Carrier type:DH
---
The rope braiding machine is a cutting-edge device designed to streamline the production of braided ropes. It offers exceptional capabilities and performance, making it an essential tool for manufacturers in the rope industry.
Featuring 24 carriers per head, this machine enables efficient braiding of ropes, maximizing productivity and reducing production time. With a single head configuration, it ensures precise control and consistent braiding results. The machine's horngear, measuring 266 mm, is specifically designed to accommodate ropes of various sizes and thicknesses, allowing for versatile production.
The rope braiding machine is powered by a motor with a power rating of 1/0.75x2. This robust motor provides the necessary power and torque to drive the braiding process, ensuring optimal performance and efficiency. With a maximum rotation speed of 100 revolutions per minute (r.p.m.), the machine maintains the desired braiding speed while ensuring the quality and durability of the ropes.
The machine utilizes the DH carrier type, which is specifically designed to handle the unique demands of rope braiding. These carriers offer stability, durability, and ease of use, facilitating a smooth and hassle-free production process.