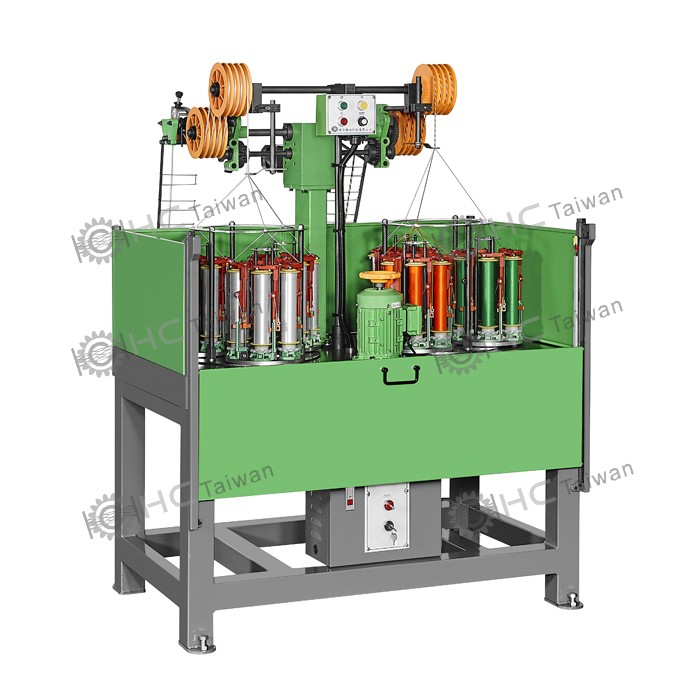 ROPE / CORD TWISTING MACHINE
TBK-3×6-2
---
Carriers Per Head:6
Heads:2
Horngear size in mm:547
Motor Power:1/2(0.37)
Horngear Max r.p.m.:170
Carrier type:BK
---
The rope/cord twisting machine is a versatile piece of equipment designed for twisting ropes and cords. With its innovative features and reliable performance, it serves as a valuable asset in various industries and applications.
Featuring 6 carriers per head and 2 heads, this machine allows for efficient and simultaneous twisting of multiple strands of rope or cord. The ample number of carriers ensures uniformity and precision in the twisting process, resulting in high-quality twisted products.
The machine incorporates a horngear with a size of 547mm, enabling smooth and efficient power transmission. The size of the horngear is carefully optimized to ensure optimal performance and durability, even under heavy loads.
Powered by a 1/2 (0.37) motor, the rope/cord twisting machine delivers sufficient power to accomplish the twisting operation effectively. The motor's capacity strikes a balance between performance and energy efficiency, ensuring reliable operation while minimizing energy consumption.